There are only so many hours in the day so make every second spent in the kitchen count! We have a few ideas to simplify your kitchen time so you can get on with your evening. Not sure what to make for dinner? We've got you! ONIE has easy recipes to try out these time-saving shortcuts. You can have a healthy homemade meal on the table in no time.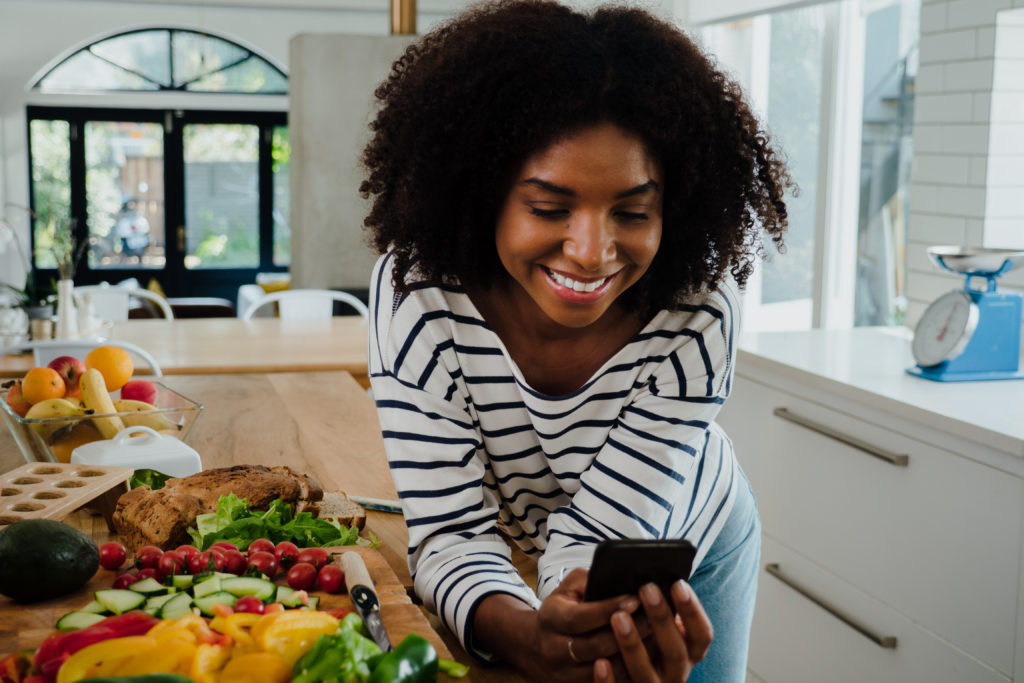 Love those Leftovers
Save time and eat up those leftovers by using them to create a new meal. These recipes were made for leftovers! Make enchiladas the easy way with Leftover Turkey Enchiladas. Don't have leftover turkey? This recipe works with chicken or beef too!
Use leftover ground beef in place of raw ground beef in a recipe to save a step! Southwest Sloppy Joes are Beef Stroganoff two of our favorites!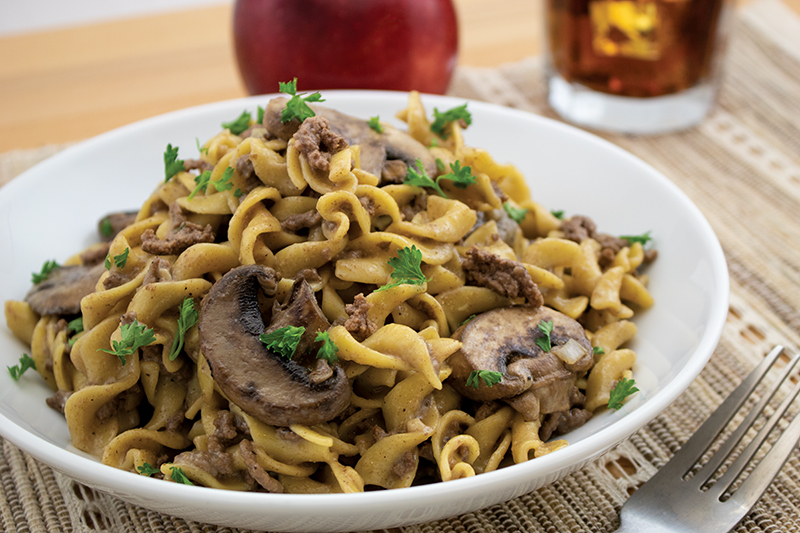 Frozen is Fantastic
Trying to squeeze in more veggies to your meals? Frozen vegetables are just as good as fresh and take less time to cook! Even better, you don't have to take time to chop them up. Add flavor and color to your meal in no time.
Freshen up your favorite ramen with frozen veggies. Garlic Pork and Veggie Ramen makes cooking a tasty (and healthy) meal easy.
Choose your favorite frozen veggies when making Beef and Veggie Mac. Just about any veggie will do! This recipe is also a kid-friendly way to introduce new veggies.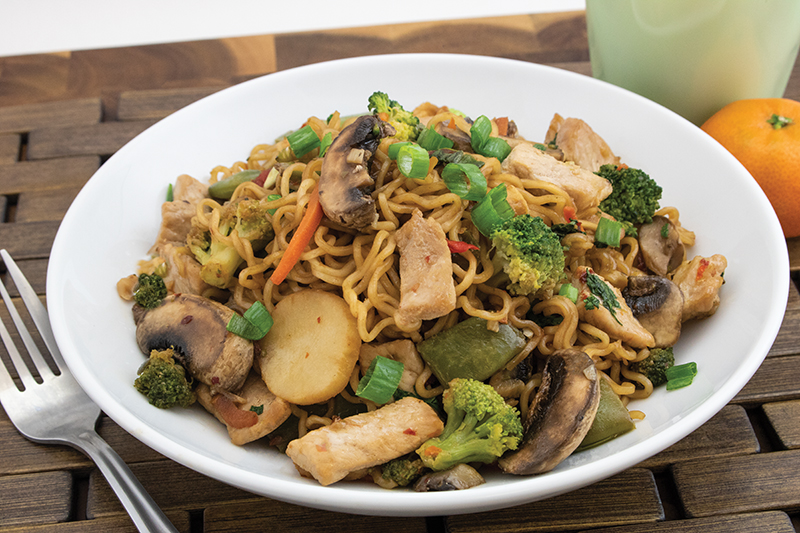 Hurry up and Slow Cook
For meals that you want to fix and forget, dust off that slow cooker. Save time by cooking all the ingredients together. Try it out with these easy recipes.
Slow Cooker Enchilada Stack takes just 20 minutes of hands-on prep then your job is done! Come back in a few hours and dinner is ready! Have leftover ground beef? Skip the prep and throw all the ingredients in the slow cooker!
Get ready to barbecue… with your slow cooker! With our Slow Cooker BBQ Chicken Sliders, you can make a new summertime favorite without hours in the kitchen. Just 3 steps and 10 minutes of prep to make this tasty meal. Yum!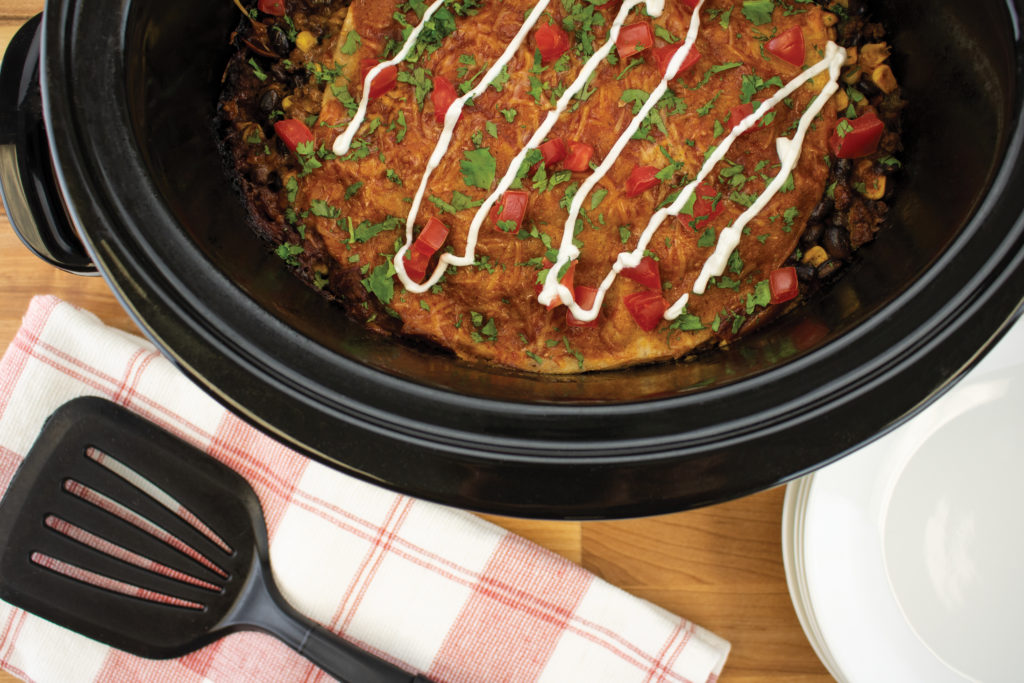 Make it Microwavable
Microwave meals are perfect for a hot summer day when you don't want to heat up the kitchen. It also saves you time.
Try cooking pasta in the microwave. Add 3 or 4 minutes to the usual cook time. Try it out with Summertime Spaghetti. With this quick recipe, you can serve the whole family in only 20 minutes!
Learn how to cook steak in the microwave with this Mexican Cube Steak recipe. Kick up the spice with some zesty Chunky Homemade Salsa.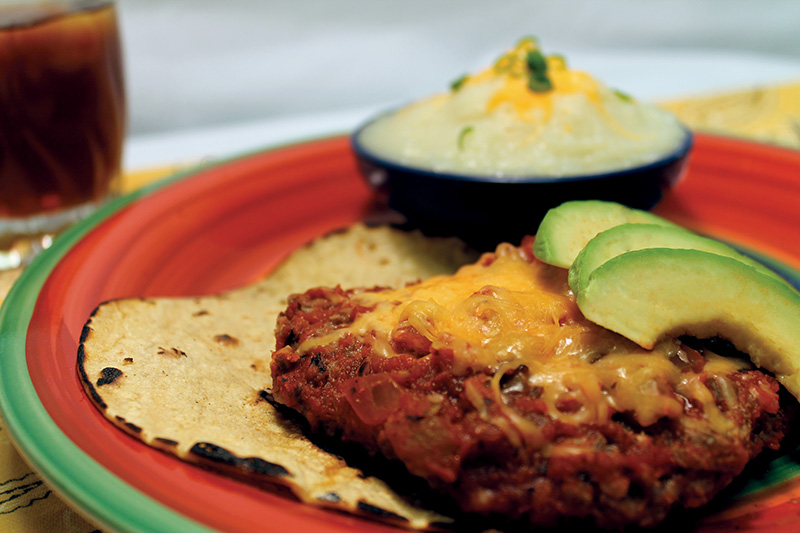 Simple Swaps
Missing an ingredient? No need to run to the store. Check your cabinets and see if you can find something to make a simple swap with what you have on hand.
Eggs are commonly used in baking. We like to replace an egg with ⅓ cup applesauce or ½ pureed banana when making ONIE baking recipes. Test it for yourself with our Zucchini Muffins.
Sour Cream is a popular ingredient and topping. Plain non-fat Greek Yogurt has a similar taste and a whole lot more protein! Try this swap when making Adobo Chicken Bowls. Greek yogurt can be used in many ways and adds flavor to all kinds of recipes. Learn more about how to use it in your cooking here: Greek Yogurt as an Ingredient.
Does the recipe call for fresh herbs, onion, or garlic? No worries! You can use dried herbs, onion or garlic powder instead.
| | | |
| --- | --- | --- |
| | Fresh | Dried |
| Herbs | 1 Tbsp | 1 tsp dried or ½ tsp ground |
| Garlic | 1 clove | ⅛ teaspoon garlic powder |
| Onions | 1 small onion (¼ cup chopped) | 1 Tbsp of onion powder or minced onion |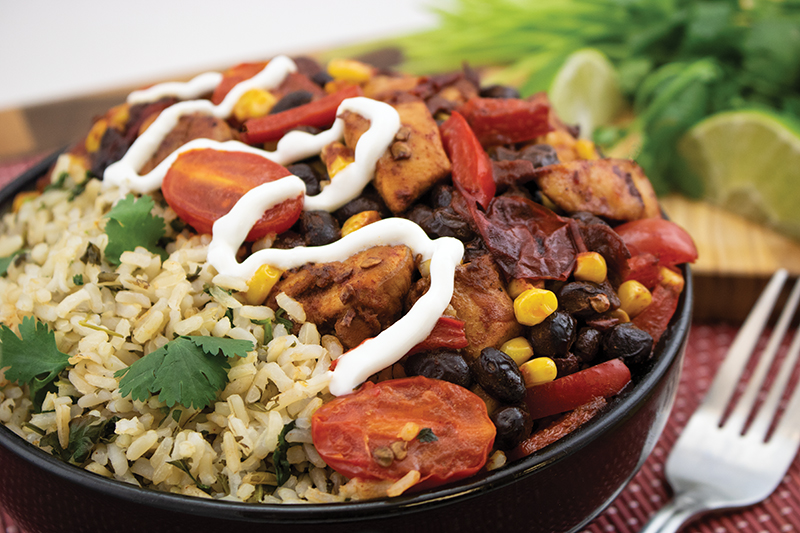 To learn more about using fresh and dried herbs, check here. Trying to find a recipe to use what you already have on hand? Use our recipe search tool. You can also narrow down the perfect recipe by filtering for prep time, cooking method and meal type! Get started here: onieproject.org/recipes.