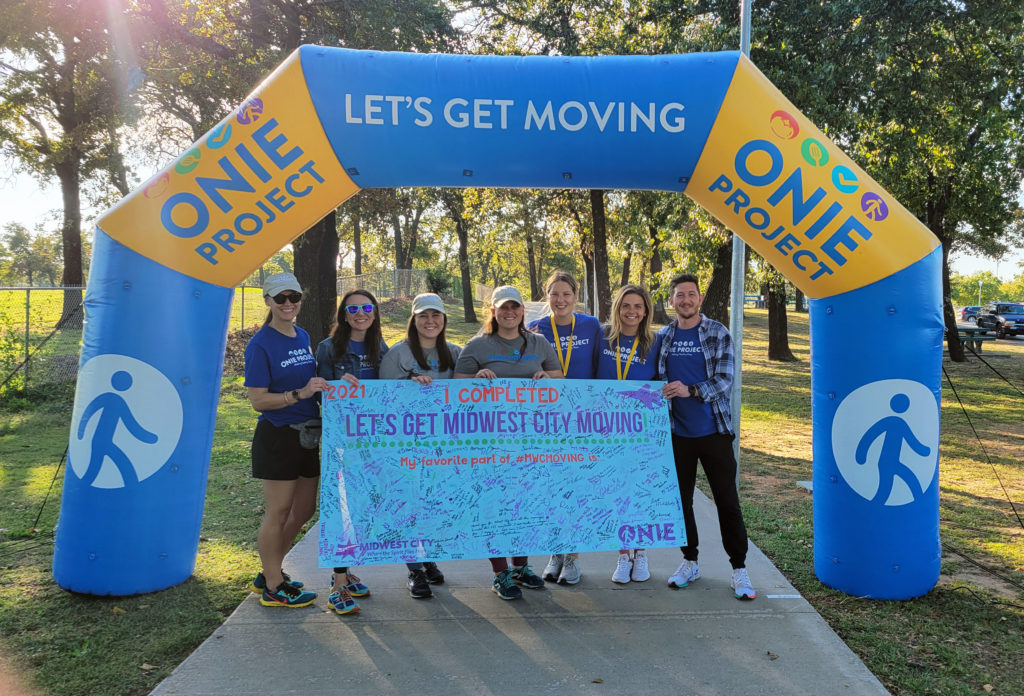 The Let's Get Midwest City Moving 5K Walk/Run has been a staple event in the community since 2013 at Joe B. Barnes Park. Each October families all around Midwest City wear their shirts and go for a walk, run, bike, or skip. This family friendly 5K is free to all participants and is a great way to get moving with your family, friends, and community!
Registration for the 2022 Let's Get Moving 5K has now closed. We will still offer walk-in registration at packet pick-up and on the day of the event. Find more information below.
Packet Pick-Up
Packet pick-up is held at the Nick Harroz Community Center.
Friday, October 21st from 3 p.m. to 8 p.m.
Saturday, October 22nd from 9 a.m. to 11 a.m.
If you are picking up a packet for someone outside of your registration group, you must show an email or other documentation to pick up on their behalf.
Course
Let's Get Moving is hosted each October at Joe B. Barnes Regional Park in Midwest City. The registered 5K course is set-up in the parking lot of the Reno Swim & Slide Pool located at 101 S. Douglas Blvd, Midwest City, OK 73130.
Let's Get Moving 2022 will be on Sunday, October 23rd, starting at 3 p.m. Our Wellness Expo will take place before the 5K from 1 p.m. to 3 p.m.
Dog Policy: If you are planning on bringing a dog, it must be on a non-retractable leash and in good behavior.
Stay Involved
Follow us on social media!
2021 MWC Moving Pictures