Let's Get Midwest City Moving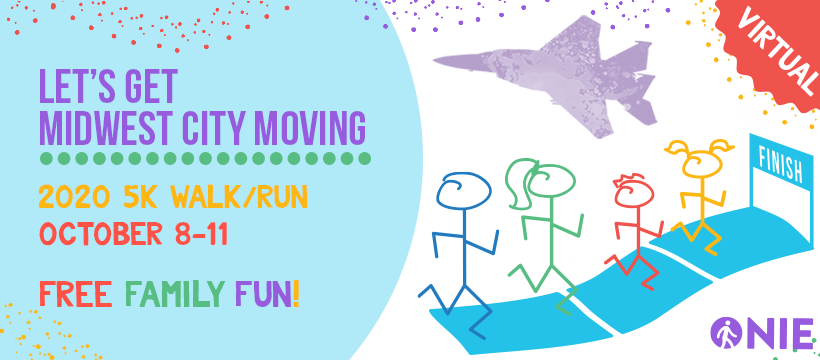 The Let's Get Midwest City Moving 5K Walk/Run has been a staple event in the community since 2013. This year, in order to limit crowds, the event will be held virtually! This year's event will see families all around Midwest City wearing their shirts and going for a walk, run, bike, or skip between Thursday, October 8th – Sunday, October 11th.
Packet Pick-Up
There will be a drive thru packet pick-up for shirts on Wednesday, October 7th and Thursday, October 8th.
4:00 p.m. – 7:00 p.m. at the Nick Harroz Community Center
Shirts are first come, first serve
Suggested Courses
At three different parks in Midwest City a start/finish line banner as well as course information will be hung during the race weekend.
Joe B. Barnes Regional Park
Kiwanis Trail
Tom Poore Park
Stay Involved
We will stay connected through text messages with event logistics, encouragements and health tips!