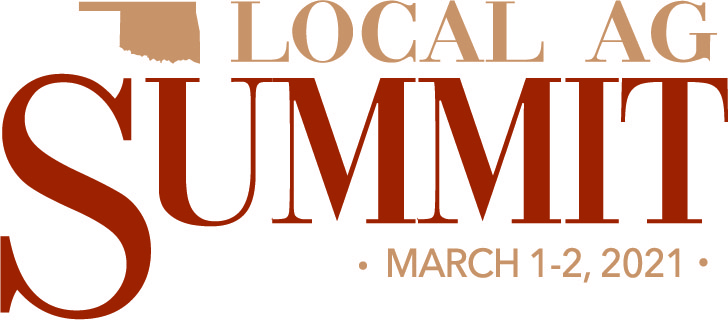 The Oklahoma Nutrition Information and Education Project, in partnership with the Oklahoma Department of Agriculture, Food and Forestry are hosting the Oklahoma Local Agriculture Summit (OKLAS) – formerly Oklahoma Farmers Market & Agritourism Conference on March 1st & 2nd at the Farmers Public Market, 311 S. Klein Ave, Oklahoma City, OK. This hybrid, multi-day conference will feature both in-person & virtual sessions of interest for farmers market managers, producers, community support organizations, and agritourism site managers. To learn more about OKLAS visit the event's Facebook page.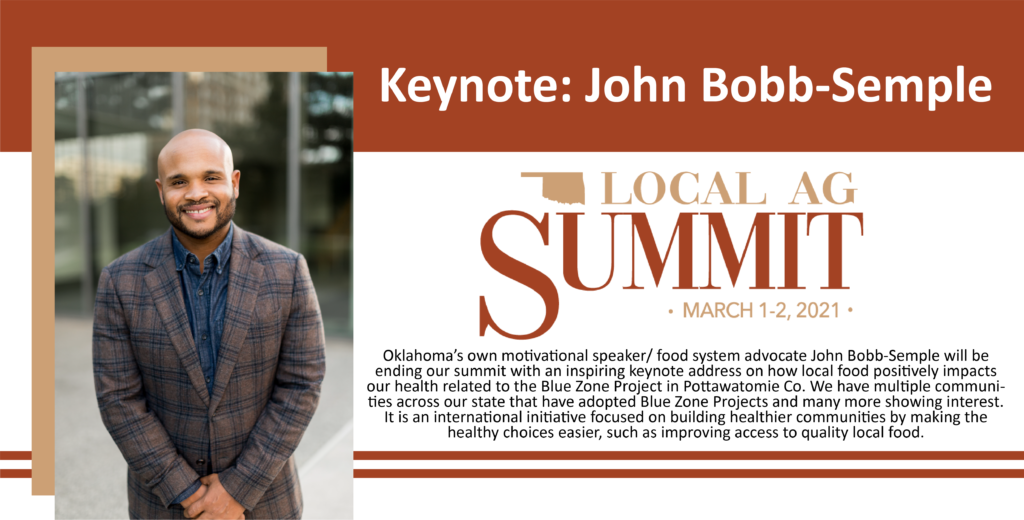 Covid Safety Plan
The safety of all participants is the number one priority of conference organizers. All state, county, city and local ordinances will be strictly followed in addition to the details below:
Capacity will be limited to 30-50% of each facility depending on space availability and seating limitations.
Reservations and ticketing will be done completely online.
A virtual option will be made available through live streaming of most sessions.
Social distancing will be observed at all locations through seating arrangements, speaker placement and controlled ingress and egress.
Masks or face coverings will be required at all times in all locations except when eating or drinking and must cover nose and mouth. Masks will be provided to those that do not have one.
Vaccination: Masks are required regardless of COVID-19 vaccination status.
Sanitizing stations will be placed throughout all locations and participants will be encouraged to use them frequently.
No food or drink will be served by conference organizers.
Info for 2021 OKLAS Producer Spotlight Video
2021 OKLAS Stakeholder Members
Past OKFMAC Conferences Info
Click here for the complete list of sessions & speakers from the Full Conference Day on February 11th, 2020.
---
This summit is made possible through the support of a USDA Specialty Crop Block Grant & the ONIE Project. The views expressed in written materials or publications and by speakers and moderators do not necessarily reflect the official policies of the Department of Health and Human Services; nor does any mention of trade names, commercial practices, or organization imply endorsement by the United States Government. Langston University –USDA OPPE through the 2501 Limited Resource Farmers & Ranchers Association.