Weeknights can be hectic but ONIE has your back! We have 10 new dinners that taste great, have the nutrients your family needs, and each recipe can be made in 30 minutes or less.
Beef & Broccoli Ramen
We discovered a healthy & tasty way to serve up those packages of ramen noodles! Our Beef & Broccoli Ramen is so packed with flavor that you won't even need the seasoning packets. We added tons of veggies for texture and nutrition but feel free to add in your family favorites.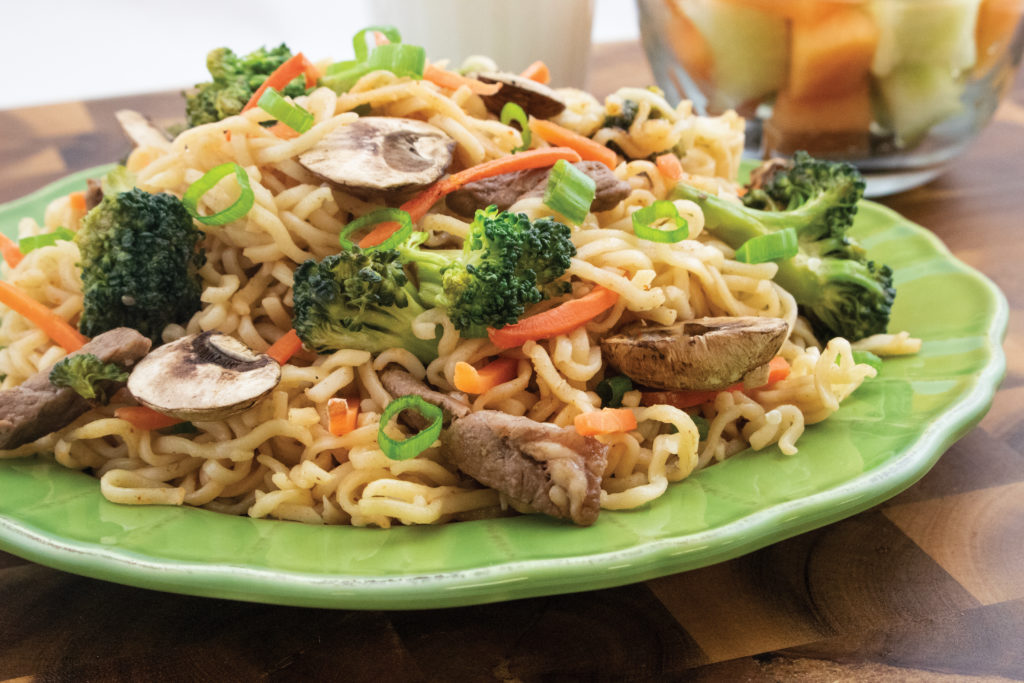 Summer Squash Saute
Summer Squash Sauté uses couscous as the grain component to build our MyPlate. Many people think of couscous as a special type of grain but it's actually a tiny type of pasta made from wheat. Whichever way you view it, couscous makes a wonderful bed for the fresh veggies and chicken in this dish.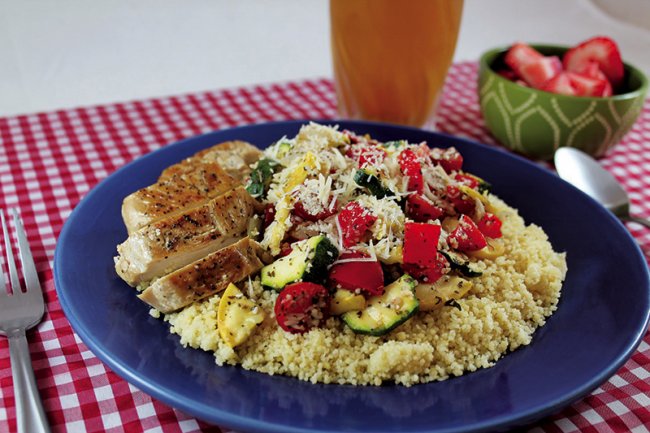 Pineapple Pork Chops
Looking for an easy and quick weeknight meal? These Pineapple Pork Chops include both fruits and veggies in one serving! Bonus: We included our homemade chunky salsa recipe to use with your favorite tex-mex recipes.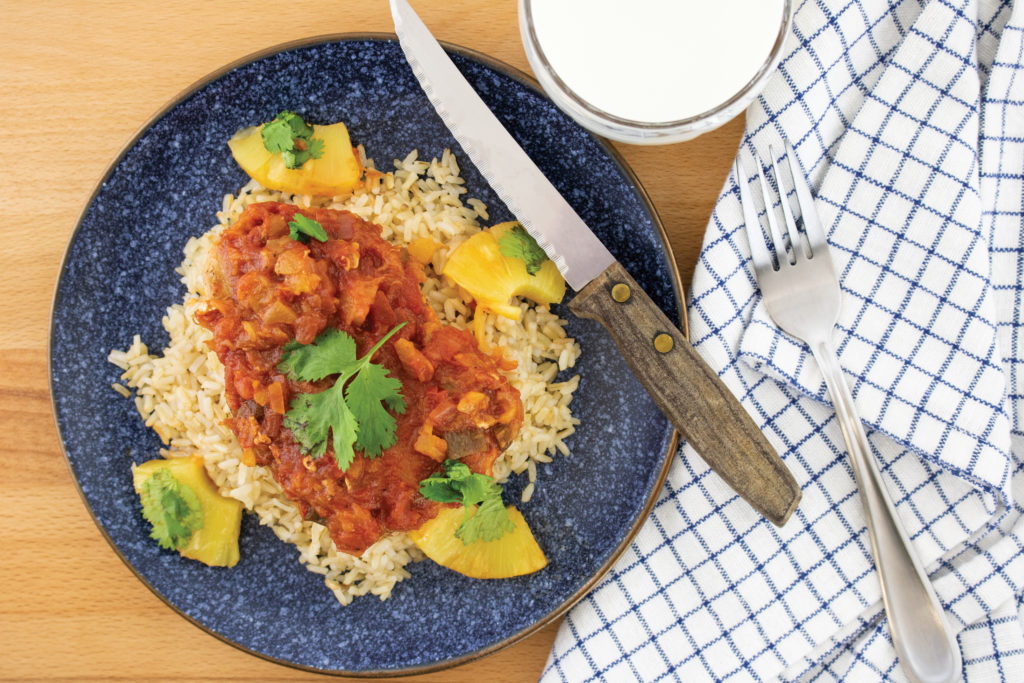 Creamy Chicken & Broccoli Orzo
This Creamy Chicken and Broccoli Orzo is bound to be a crowd-pleaser. This dish uses our version of a healthier alfredo sauce. Non-fat Greek yogurt replaces the heavy cream without sacrificing flavor and texture. We threw in 3 of our favorite veggies but feel free to swap in your family's go-to vegetables such as spinach, bell peppers, or tomatoes.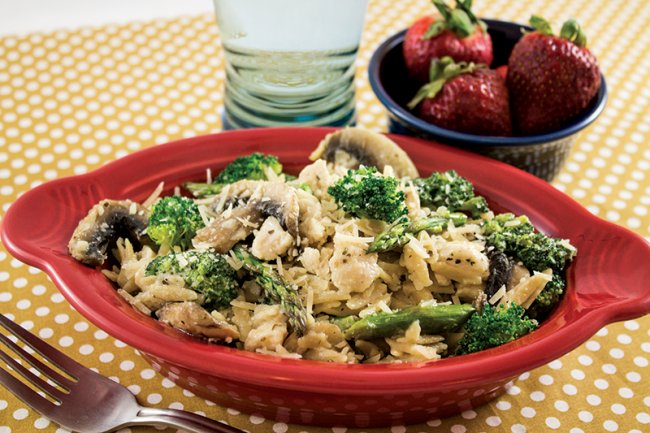 Chipotle Black Bean Taquitos
Spice up taco night with these Chipotle Black Bean Taquitos! This recipe is so easy to whip together you could get the kiddos involved. Let them get their clean hands dirty by mixing and rolling these taquitos. Serve as a vegetarian entree or add shredded chicken.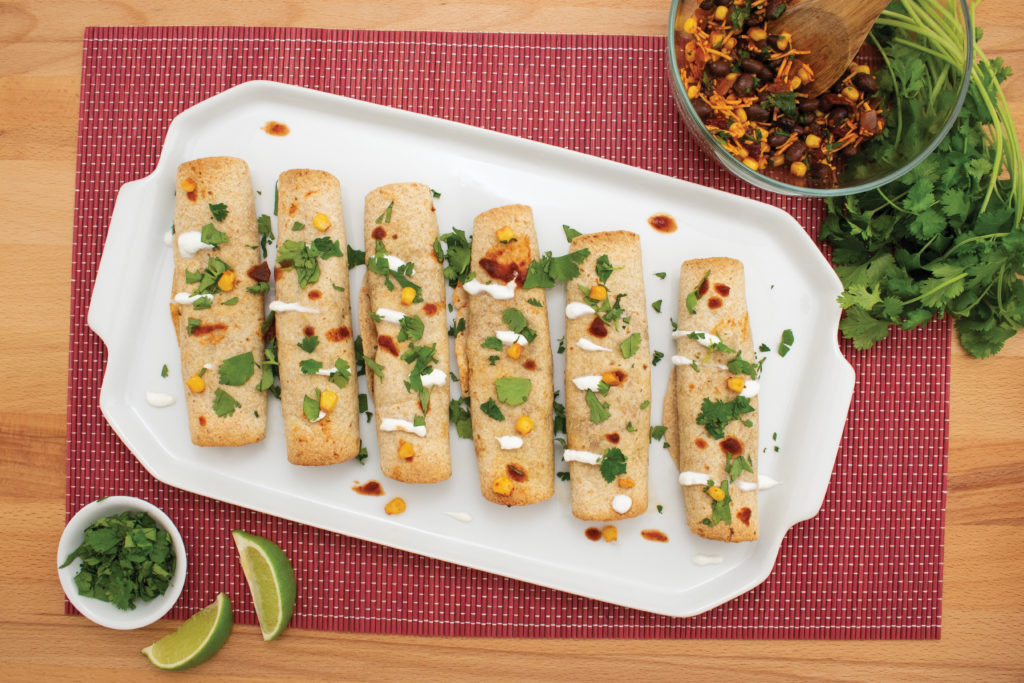 Lemon Shrimp Stir-Fry
Who doesn't love a good stir-fry? In just 20 minutes you can have a bright and fresh Lemon Shrimp Stir-Fry. Snap peas give you a crunch while the chili paste gives the dish traditional stir-fry flavors. Finish this dish off with a yogurt and fruit cup for a perfect MyPlate dinner!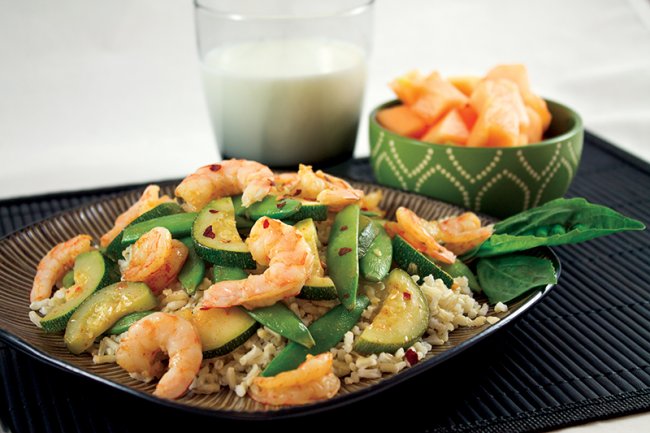 Sheet Pan Turkey Sausage & Veggies
Could we make dinner any easier? Our Sheet Pan Turkey Sausage & Veggies has only 10 minutes of prep time. Roasting these ingredients together creates harmonious flavors that will win over the dinner crowd. Swap out for your favorite veggies but just be sure to keep them all around the same size for equal cooking.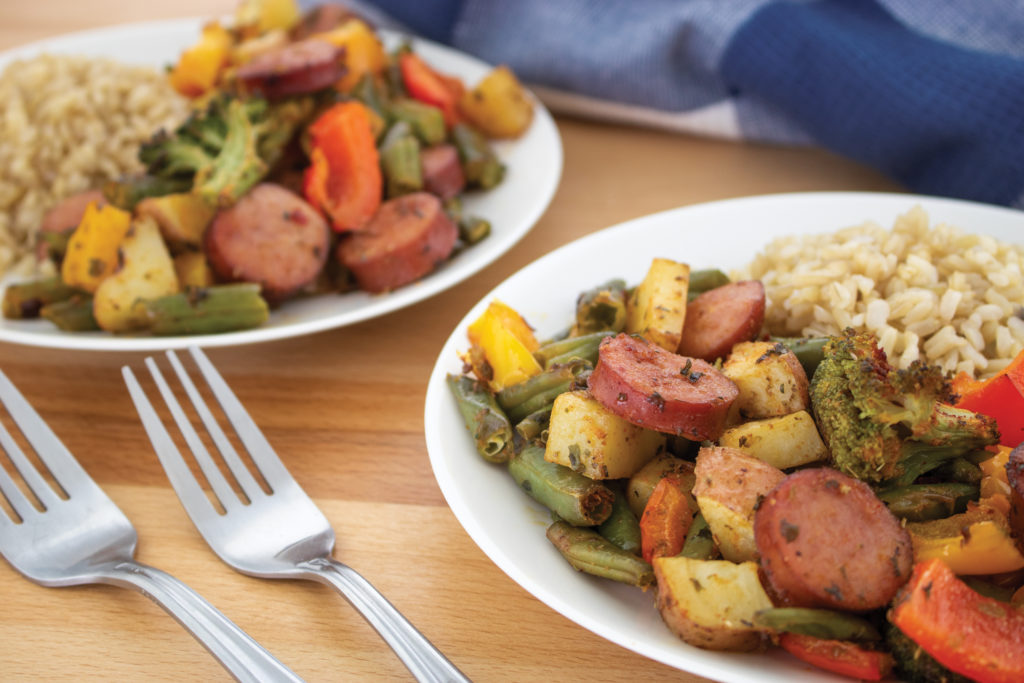 Chicken Ranch Pitas
These hearty Chicken Ranch Pitas will be a crowd favorite! These pitas have so many veggies that they make sandwiches for dinner a great and healthy option. Bonus: We included our homemade ranch dip with this recipe.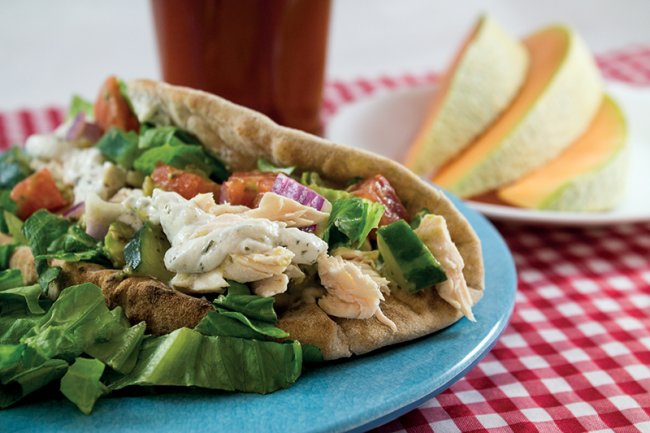 Lemon Herb Tilapia
This recipe will go over swimmingly with the family. Lemon Herb Tilapia is a great Mediterranean dish filled with those good for you fats! We even have a 1-minute cooking video for you to follow to make things even easier. Any white flaky fish or even shrimp would go great in this dish. Don't forget to make half your plate fruit and veggies!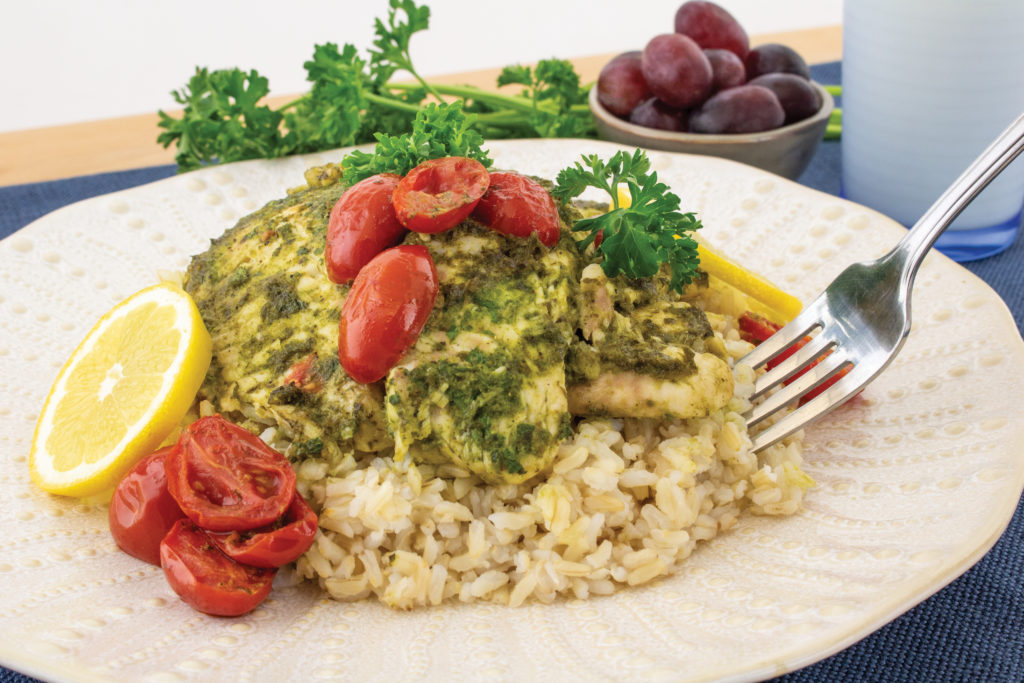 Sweet Potato Turkey Bake
Start the fall season early with Sweet Potato Turkey Bake. This dish is bubbling over with melted cheese and filled with tons of healthy & delicious ingredients. Who could have known that such a warming and hearty meal could be made in only 30 minutes?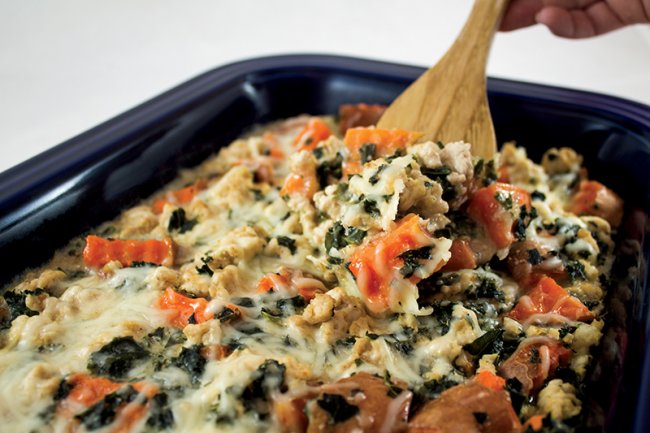 Need more quick and easy recipes? ONIE has you covered! Click here to find more tasty recipes. Sort by cooking method, meal type, or ingredients. 
Did your family flip for one of these recipes? Well, we wanna hear about it. Leave your comments below!