Summer is here, which means Farmers Markets are up and running all around! We at the ONIE project could not be more excited! During the Farmers Market season we are highlighting some of the amazing produce that Oklahoma Farmers Markets is selling and how you can add them to your family meals.
April through June is the peak season for all types of lettuce, therefore we are talking all about greens!
How to Choose
Look for lettuce with clean, crisp, vivid leaves. Stems should appear fresh & not dried out or brown. Avoid leaves that look wilted, yellow, or slimy.
How to Store
Lettuce can last in the fridge for up to 10 days. Heads of lettuce last longer than loose leaf lettuce. Keep refrigerated lettuce fresh by wrapping in paper towels and storing in a bag or container that allows good air flow.

You can revive wilted lettuce with a quick soak in an ice water bath. However, freezing lettuce will destroy its crunchy texture. Enjoy while fresh!
How to Prepare
Always rinse fresh lettuce, even the bagged varieties, before using.
All types of lettuce can be used to make a tasty salad, but there is so much more you can do with lettuce!
Use lettuce to add a delightful crunch to burgers & sandwiches. Or, try it shredded as a topping on tacos. Larger lettuce leaves are best to make a delicious wrap.
Varieties of Lettuce
There are so many varieties of lettuce you can find, but here are some of our favorites that you can find from your local OK farmers market!
Iceberg Lettuce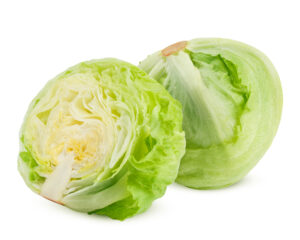 Description: Iceberg lettuce has light green leaves on the outside with whitish ones on the inside and a crisp texture. It has a very high water content which helps give it its crunch!
Good for: Topping burgers and tacos
Try it in our Mini Baja Burger recipe
Romaine Lettuce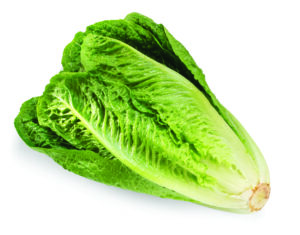 Description: Romaine lettuce has a deep green color, long leaves, and a crisp texture. Romaine is also filled with healthy fiber, vitamin K and vitamin A. 
Good for: Salads
Try it in ONIE's Beefy Taco Salad and Cheeseburger Salad Bowl
Butter Lettuce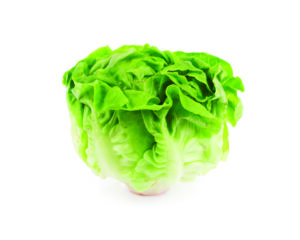 Description: Sometimes called Bibb lettuce, this variety is ultra tender with a silky texture. It is often sold with the living roots still attached to help keep it so soft!
Best for: Wraps, sandwiches, substitute for tortillas
Try it in these Healthy Apple Tuna Sandwiches
Arugula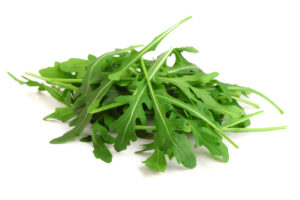 Description: Arugula is most commonly sold loose and has small leaves compared to that of romaine or butter lettuce. It has a peppery and sometimes spicy hint to it, making it a great option to add into any lettuce mix for a kick of flavor. The leaves are tender with a crisp stem.
Best for: Salads
Try it in this Crisp Cucumber and Watermelon Salad
Spinach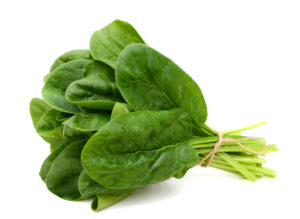 Description: Spinach is a rich, dark leafy green. This vegetable is rich in vitamin C, fiber, vitamin K, vitamin A, and folate. It has a mild taste with a tender leaf.
Best for: Salads, stir-fry, smoothies, and pasta dishes
Try it in over 20 different ONIE recipes!
Red & Green Leaf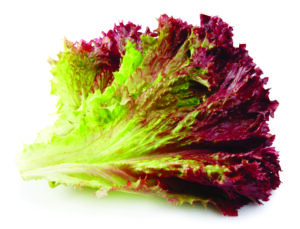 Description: Red and green leaf lettuces are light and ruffled with tender leaves. Red leaf lettuce contains over 100% of your daily vitamin A in just one serving!
Best for: Salads, sandwiches, and wraps
Try it in any of ONIE's salad recipes