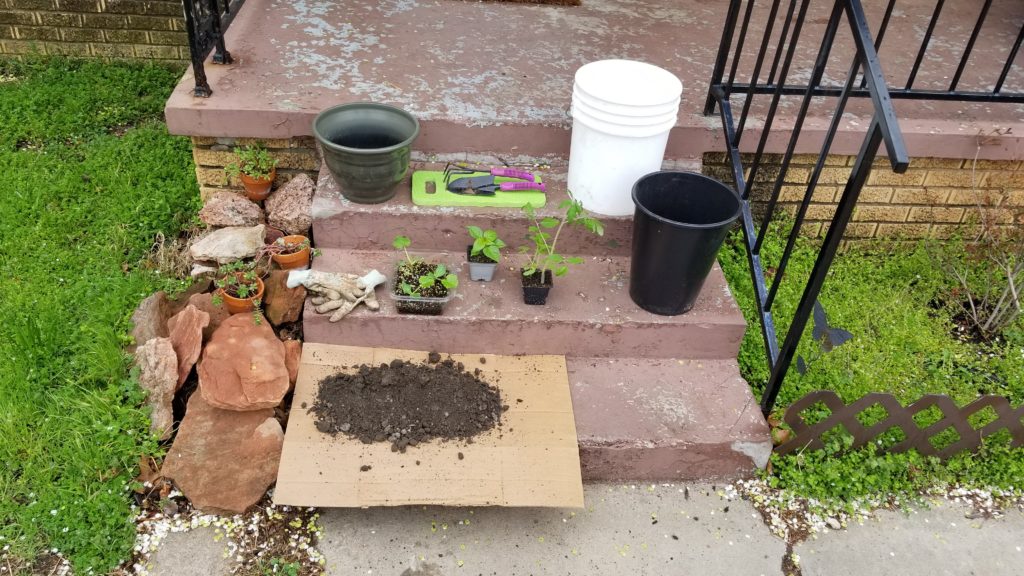 After you've bought or grown some transplants, the most important step is just what you'd expect- transplanting them! In order for the plant to grow up healthy, you have to make sure to choose a nice, sunny spot with plenty of nutrients, and room to grow!
Choose a good location
Vegetable plants love the sun! In fact, they require 6-8 hours of it every day. Especially if you live in an urban area, spend a day watching how the shadows move, and make sure the spot you choose gets enough sun to make your plant happy! If you notice that nowhere in your area has enough sun, try growing herbs or lettuces, as they are more shade tolerant.
OKLAHOMA NOTE: Although plants love the sun and need it to survive, in the heat of the summer, some plants, like tomatoes, may need a shade cloth over them because the sun can be overpowering.
Use good soil
Vegetables rely on their roots to provide them with the nutrients they need to produce vegetables. If they are hungry, you will be too! The breakfast of champions for almost all vegetable plants is Compost. Any amount helps and it's almost impossible to use too much. Did you know you can get compost for free in Norman? Or you can make it yourself!
If you plant in containers, make sure they are big enough
Do you live in an area without a yard but still want to try your hand at gardening? No problem! The key to success is planting in a big enough container- generally one 5 gallon container per vegetable plant. Make sure you have holes in the bottom of it so that the water can drain, use a light, fluffy soil (with some compost in it!), and put it where it gets plenty of sun. Also, containers dry out more quickly than plants in the ground, so make sure to water often!
Let's get started!
Here is a quick video demonstrating how to carefully take plants out of their containers, and transfer them into the ground or a container. Happy food growing!