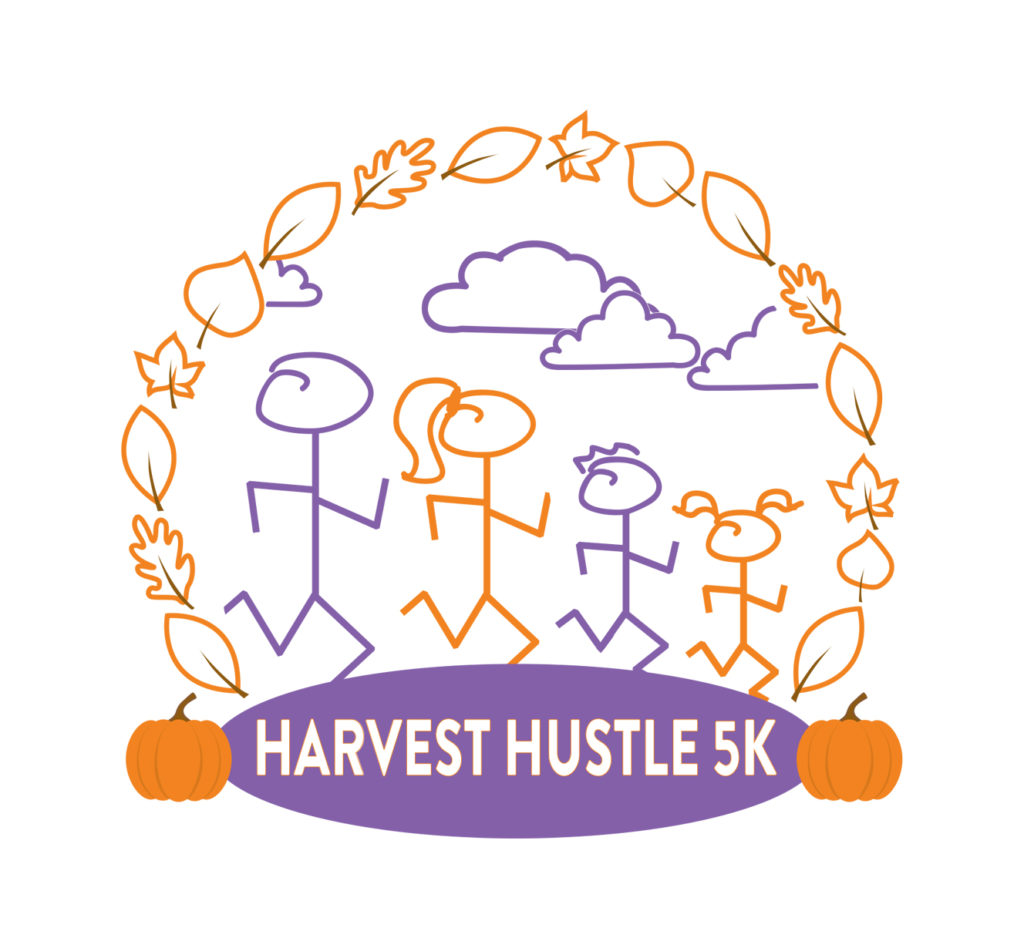 The big day is this SUNDAY! Check out our information and tips to help you prepare!
When and where do I pick up my packet?
PACKET PICKUP LOCATION:
Packet pick-up will be held at the Midwest City Nick-Harroz Community Center West of the public library at 200 N Midwest Blvd.
Friday, October 4th from 5 p.m. – 8 p.m. in the Bomber Room
Saturday, October 5th from 9 a.m. – 12 p.m. in the Bomber Room
Race day at the park, October 6th from 1:00 – 2:00 p.m.
Due to new policies, we will need each adult to complete an individual liability release. You can pick up your and your adult family members' releases at packet pick-up. Either drop off completed waivers there or bring to the race on Sunday.
*Race T-Shirts and bags have been provided for free with the generous support of sponsors and are limited in number. They will be distributed at packet pickup first come, first served.
START/FINISH LINE: the 5K will be starting & ending on Joe B. Barnes Drive near the basketball courts just East of Douglas Blvd. Please see the attached map for details!
What should I wear?
We encourage everyone to wear their race shirt and/or dress-up in festive fall outfits. Isolated thunderstorms are possible on Sunday morning so it may be a good idea to bring a rain jacket and umbrella. High temperatures are likely to be in the 60s (66ºF). We have a special prize for all who "fall" into the season with festive outfits, come to the DJ booth to collect your prize!
What time should I get there?
The pre-race Harvest Hustle Wellness Expo begins at 1 pm. lasting until 3 pm and has music, games, activities, and vendors. It's a lot of fun! You can also get moving early with the group dance at 1:45 p.m., followed by an awards ceremony. After the ceremony, Jazzercise of Midwest City will lead us in a group warm-up at 2:30, and then we will begin to line-up and stretch for the 5K event at 2:45 pm. The 5K will start at 3:00 p.m.
The 5K begins on SUNDAY OCTOBER 6th at 3PM at Regional Park immediately following the wellness expo.
Where do I park?
PARKING: To park close to our starting line, Regional Park is letting us park at the Midwest City Pool Parking Lot! For overflow parking, surrounding businesses (such as C&C Liquor, Abel Chiropractic, CVS & Little Caesars) on the corner of Douglas and Reno have agreed to accommodate extra cars. Please see attached map!
What is a "heat" anyway?
Let's Get Midwest City Moving is a fun, family event, and is very popular. We love seeing all the smiling faces. However, the course can become congested. To help manage the traffic, we organize people into five groups based on participant's preferred pace. Groups are then released in 3-4 minute increments, spreading out the number of people on the course.
Heat 1: Ainsley's Angels or wheelchair users/families
Heat 2: Roadrunners (fast runners-12 minute mile or less)
Heat 3: Speedsters (speed walkers and walk/joggers)
Heat 4: Movers (walkers)
Heat 5: Cruisers (moving at my own pace, don't rush me)
Everyone completes the 5K at their own pace. We have rearranged the route so it will be safer as long as everyone stays to the right on the course. Just like traffic on a highway, individuals need to pass other racers on the left.
What if I come in last?
The Harvest Hustle is a complete not compete 5K race. The goal is to have fun and be active. Wear your Finishers medal proudly—you have beaten the thousands of people who are spending their Sunday on the couch.
What if I get separated from my friends and family on the finish line?
Create a plan before the race and agree upon a place to meet friends and family after the race.
How can I support the "kiddos" on the course?
This is a family event, and there will be lots of kiddos and strollers on the course. To help keep the walk interesting for the kiddos, we have fun zones planned along the way. We want to let these be a surprise for you, but as a teaser, one of the games is musical limbo. Adults can also play games, if you need more it's always fun to play "I Spy" or ask them to look for birds or squirrels along the path.
Some past participants have mentioned that children 5 to 6 years old may be too big to carry or ride in a stroller, yet find it too far to walk. One way to resolve this issue is to bring along a wagon (most any wagon will do). Young children can take periodic breaks, and several children can fit in one wagon, check the weight limit for safety.
What should I eat for lunch?
The key is to avoid heavy food. Bagels, bananas, and peanut butter are good choices. A favorite of ONIE is peanut butter and jelly sandwiches on whole wheat bread. These foods give you energy that will last throughout the whole race. Foods like cheeseburgers, pizzas, and fried foods can give you a stomach ache when you are active; not good.
What do I drink?
Drinking water and staying hydrated are an important part of your race day. You asked for more water and we heard you! Before the race, we will have cups of water available and on the course, you will pass two water stations. A fresh, cold bottle of water awaits you after you cross the finish line. We encourage you to bring your own bottle and refill it from our containers as much as you like.
The last and best tip!
It is all about having fun and spending time with your friends, family, and community. ONIE and lots of volunteers will have tons of encouraging signs and people along the course to help keep you on route and cheer you on as you finish!! Have a great time enjoying the music, games, and activities at the Wellness Expo. We will be there to take your picture at the Family Fun Photo Booth before and after the race.
Looking forward to seeing everyone at the race on Sunday! Let's Get Midwest City Moving!