Spring is here, which means dark green vegetables are in season at grocery stores and farmers markets all across Oklahoma. The beauty of in-season produce is that they are picked closer to ripeness, travel shorter distances so they stay fresher longer, and are less expensive than off-season produce. During these spring months, look for dark green vegetables like these below during your next shopping trip:
Broccoli – Both the florets and the stems add extra crunch and flavor to your dishes!
Spinach – This green has smooth, tender leaves. It's mildly tangy with a hint of saltiness when eaten raw. It also goes great in soups, sauces, casseroles.
Kale – These curly leaves are dark green and crunchy, with a slightly bitter or earthy flavor.
Romaine Lettuce – These bright green leaves have a mild flavor with a nice crisp crunch.
Swiss chard – This tender green is slightly bitter when eaten raw and tastes slightly sweet when cooked.
Mustard Greens – This green is similar to kale but adds a hint of spicy flavor.
Turnip Greens – The leafy green tops from turnips have an earthy flavor with a peppery taste.
Collard Greens – Similar to kale but has a very mild flavor.
Explore a Local Farmers Market
Make shopping for these greens a family event. Now that green vegetables are in season it's the perfect time to meet your local farmers at the farmers market and learn more about all of greens they've brought to market. Support your local farmers and have fun checking out all the different booths. Explore our map to your local SNAP-accepting farmers market here. Many markets also participate in Double Up Oklahoma (DUO), which doubles the value of your SNAP benefits so you can spend the extra on fruits and vegetables! Check out the DUO website for participating farmers markets and more information.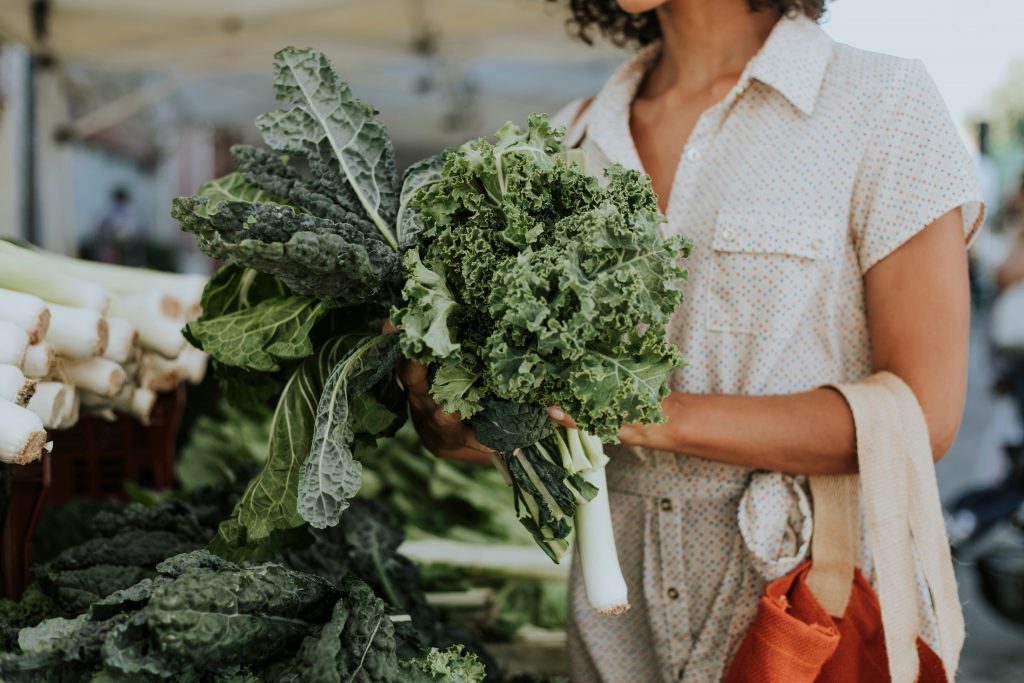 Nutrition Benefits
Dark green vegetables are rich in vitamins and minerals. They provide us with fiber, potassium, magnesium, calcium, and vitamins K, C, A, E and folate. All of these work together to keep your bones, tissues, and digestive system healthy.
Fun fact! Fiber is a natural and healthy way to decrease your cholesterol levels and keep you "regular."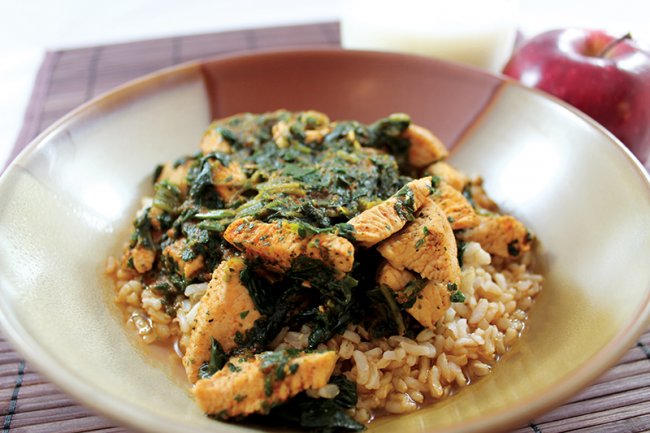 Green Makes it Great!
You can enjoy dark green veggies raw or when heated. When heated, greens will "wilt" or "cook down," making it an easy addition to any dish. Here are a few ideas for adding these greens into your meals:
Breakfast dishes – Scramble, omelet, breakfast burrito, quiche, and smoothies
Pasta/rice/noodle dishes – Spaghetti, lasagna, fettuccine, stir fry, and casseroles
Soups, stews, roasts, and curries
Sandwiches, burgers, wraps, and salads
Sauces, sautés, grilled, and baked
You don't have to try new recipes to use these greens. It can be as easy as adding them to your favorite dishes. It's a simple way to sneak in extra vegetables and receive the health benefits that come with them. How do you like to add dark green veggies to your meals? Let us know by leaving a comment below!