Cold winter days call for warm, comforting dinners so we compiled a list of tasty and healthy recipes that are perfect for the cold months. Each of these recipes is ready in 45 minutes or less and includes nutritious ingredients. In the winter, fresh produce is harder to find but frozen vegetables are just as good! When picking up canned ingredients, choose no-salt-added or low sodium options to make recipes more heart-healthy. To find the perfect winter-time recipes for you and your family, check out this list of soups, stews, chilis, and casseroles below! For even more recipes visit onieproject.org/recipes.
Soups & Stews
Honduran Style Meatball Soup – This hearty soup is meal-worthy in the winter! It's so easy to prepare and perfect for leftovers on a chilly day. You can also mix it up by making your meatballs with ground turkey or chicken instead!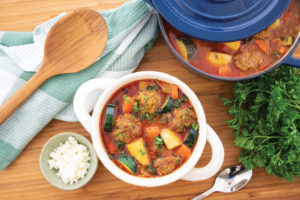 Homestyle Chicken Noodle Soup – This classic is ready in 25 minutes and only uses one-pot to make! Huddle up with the family, share the warmth, and enjoy the deliciousness that this soup brings!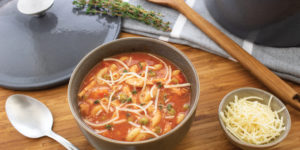 Southern Black Eyed-Peas and Collard Greens – This flavorful recipe is packed with lots of nutritious ingredients like beans and collard greens. Beans are not only rich in fiber, protein and minerals, but have such a great texture for a winter soup! Check it out for the holiday season!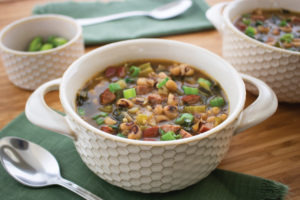 For more soup & stew recipes, click here.
Chilis
Chipotle Turkey Chili – This chili has the perfect amount of heat to warm you up in the cold months without the added sodium that comes in canned chili. This recipe needs only one pot and less than 10 ingredients!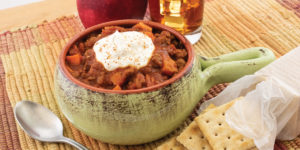 Zesty Quinoa Chili – This simple meatless chili is full of all your favorite veggies. Try topping it with non-fat Greek yogurt instead of sour cream for the same flavor and extra protein!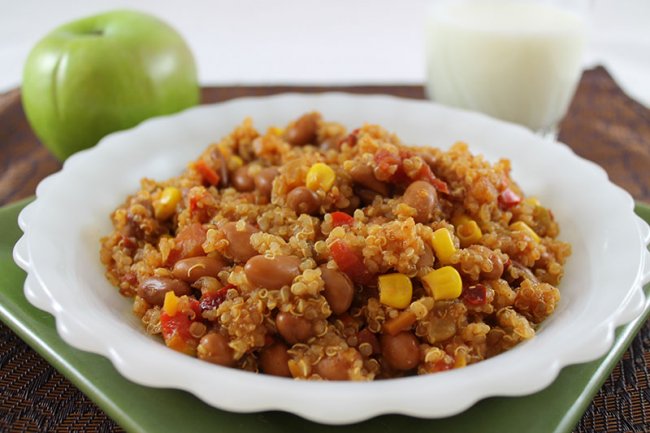 For more chili recipes, click here.
Casseroles
Green Chile Chicken Tortilla Casserole – We think your family will enjoy this warm Mexican-style chicken bake with poblano peppers & tomatillo salsa anytime of day. You can even prep ahead of time, bake for 40 minutes before mealtime, and enjoy!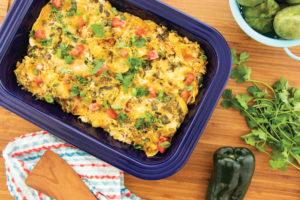 Easy Pork Paella – This recipe is a simple & delicious version of a traditional Spanish dish. Try shrimp instead of pork loin for a seafood inspired paella!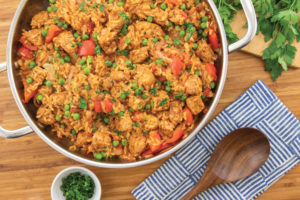 For more casserole recipes, click here.
Comment below and share with us some of your family's favorite warm winter recipes. Wishing you happy and healthy eating!