Ramen is a comforting and tasty dish the whole family can enjoy. These ramen recipes use several ingredients you can keep in the pantry and freezer so you are ready to make them anytime! These recipes use a mix of frozen veggies, which is a great way to get many important vitamins and minerals. You can also make this recipe with your favorite frozen veggies or try new ones! See how to make these easy and delicious recipes and the ingredients that make them great.
Easier with frozen veggies
It is well known that fresh vegetables are good for your health. They are full of vitamins and minerals that your body needs. While fresh vegetables are a great choice, they are not always available. This is where frozen veggies come in. Frozen vegetables offer the same benefits as fresh and are sometimes even better!
Frozen vegetables are super useful in cooking because you can skip some of the steps that are needed for fresh vegetables. They also don't need to be washed or cut because they were washed and cut before freezing! Keep in mind, frozen vegetables are likely to cook faster than fresh vegetables. This is because they have been cooked for a little before freezing.
One-pot wonders
Not only are these ramen recipes tasty and full of veggies, but they are also quick and easy to clean up! Homemade ramen often only needs one pot to prepare. Save time and dishes by using leftover meat. All the ingredients can be added directly to the pot so there is no need for additional mixing bowls. Serve these dishes directly from the pot into your bowl to save even more time on clean-up!
Ramen recipes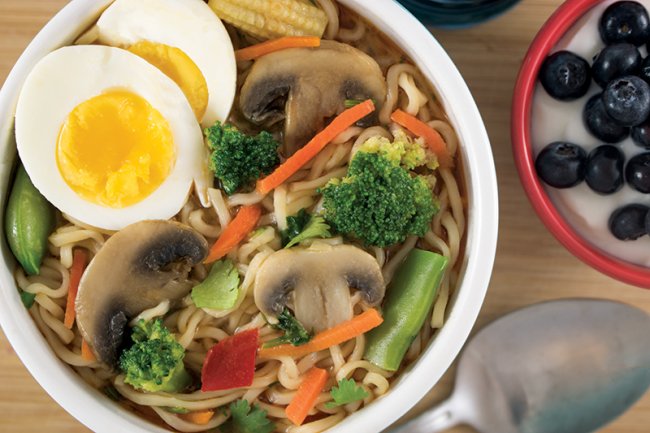 This recipe is not only super easy but it's super quick to make. This healthy ramen recipe takes only 20 minutes to prepare and only one dish to cook all the ingredients! Keep a bag of frozen veggies and ramen on hand to prepare this simple recipe at any time.
We discovered a healthy & tasty way to serve up those packages of ramen noodles! Our Beef & Broccoli Ramen is so packed with flavor that you won't even need the seasoning packets. We added tons of veggies for texture and nutrition but feel free to add in your family favorites.
Garlic Pork and Veggie Ramen Recipe
This recipe only takes 25 minutes from start to finish, making it perfect for a busy weeknight! Frozen broccoli makes this recipe even easier, so prep time is a breeze.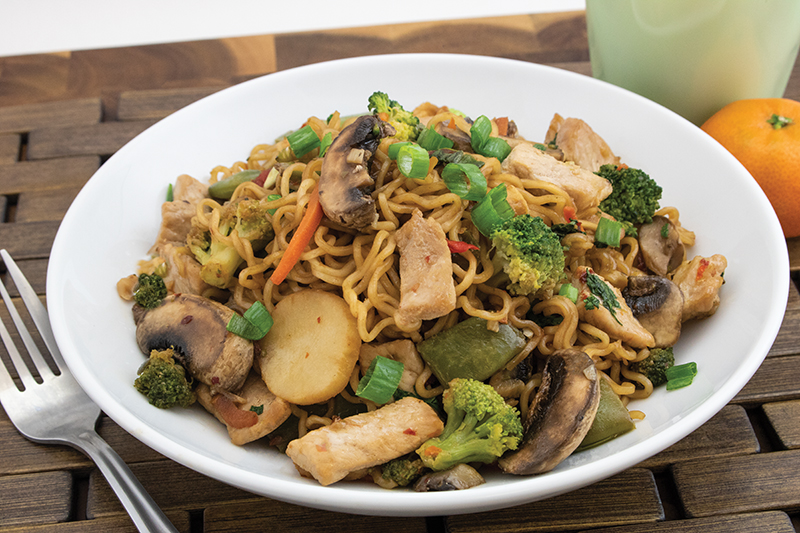 Did you try one of these recipes? Do you have your own great take on homemade ramen? Let us know by leaving a comment below!