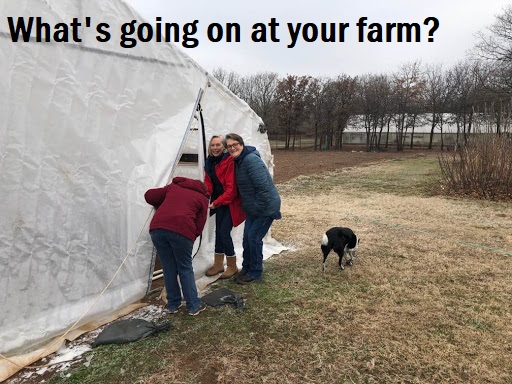 This year at the Oklahoma Local Ag Summit we want to take a moment to highlight producers across the state and all of your awesome products. Take a moment to create a video to share a little bit about your farm and your story as a producer.
Videos submitted will be combined to create one constant rolling video. This producer spotlight video will be shown during break times/lunch during OKLAS. In person as well as virtual attendees are encouraged to participate.
We have a few requirements for the videos.
Length of video may be 30 seconds to 2 minutes.
You can film your video with a smart phone or a camera.
Videos should be in horizontal orientation.
Please avoid a prolong selfie style video. (Show footage from around your farm.)
Not sure what to talk about? We have some prompts for you!
How did you get started?
What on your farm are you most proud of?
What innovate practices are you using?
What are you growing/producing/selling?
What are you looking forward to at OKLAS?
If you are interested in creating a producer highlight video, please send a confirmation email to Oklahoma Agritourism Coordinator, Whitney Wilkinson whitney.wilkinson@ag.ok.gov. The deadline to contact Whitney is February 19, 2021.