Themed dinner nights make your weekly dinner plans easy as 1, 2, 3! Picking a theme not only makes it easier to choose what to prepare for your family but also brings excitement to mealtime. Read on to see how this simple planning idea can help you create memorable meals!
Tips and ideas for making memorable meals: 
Few things mix up your evening like realizing you don't have the key ingredient for the dish you want to prepare. Planning your weekly menu before going to the grocery store will help you say goodbye to this problem! Setting aside the time to plan your weekly meals and grocery list can save you stress, money and make mealtime much more enjoyable. Write down your grocery list before leaving for the store to ensure you are good to go for the week!
Using frozen vegetables is a great way to add color, flavor, and important vitamins and minerals to your meal. Frozen vegetables are also great for saving time at home and in the grocery store. Stock up on your favorite veggies and you'll have them on hand for any occasion. Save time prepping because frozen veggies are already washed and cut before freezing! Frozen vegetables also typically cook faster than fresh vegetables because they are partially cooked before freezing. Each of the recipes below is made using one of our favorite frozen green veggies.
Recipes
Including themes in your meal rotations makes meal planning easy and dinnertime fun!
Monday
Microwave Monday
Monday evening comes quickly after a busy weekend. This recipe provides a simple, tasty meal for your family. Full of protein, fiber, and vegetables, this microwave dish offers a creative way to keep your family satisfied!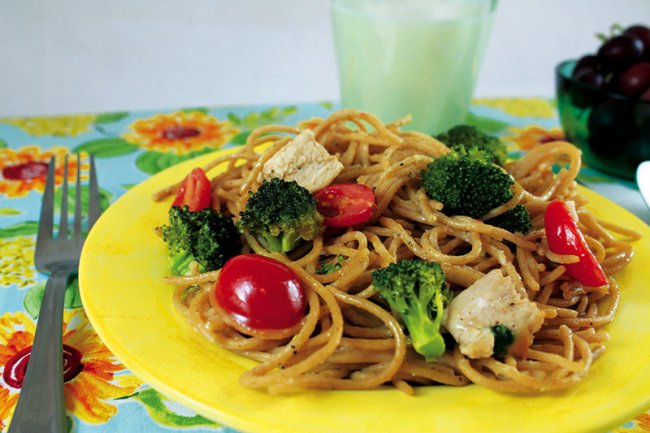 Tuesday
Try It Out Tuesday 
Do you have a picky eater in your bunch? "Try It Out Tuesday" may help your kiddo jump on board with new foods. For this dinner, try adding a new vegetable or cooking an unpopular vegetable in a different way. Encourage your picky eater to "try it out" and see if it may become a new family favorite!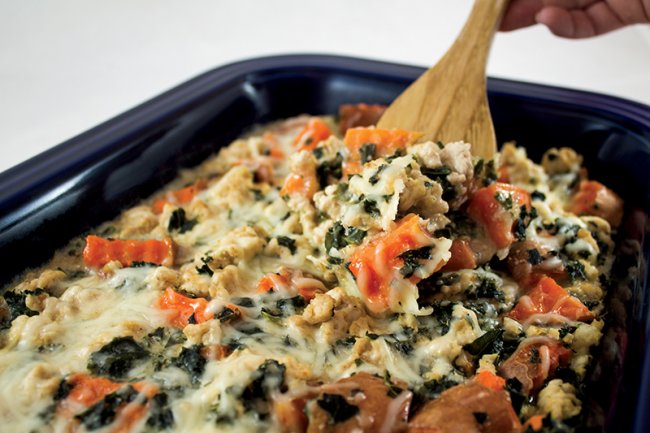 Wednesday
Build-a-Bowl Wednesday
Looking for an easy and comforting meal for Fall evenings? Look no further than this 25-minute Beef and Broccoli Ramen recipe. Don't be afraid to add in your favorite vegetables to make this bowl even more nutritious!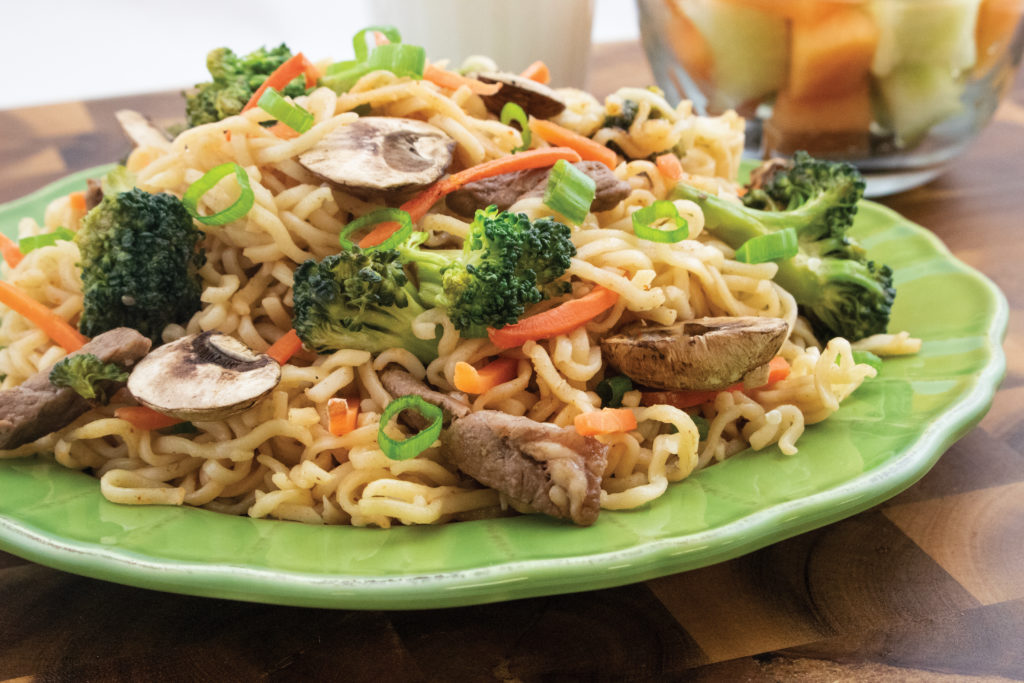 Thursday
Breakfast-for-Dinner
Eggs, sausage, cheese, spinach, bell peppers – all rolled up together? Count me in! These breakfast taquitos are simple, quick, and delicious! While they contain breakfast ingredients, they also make the foundation of a perfect dinner-time meal.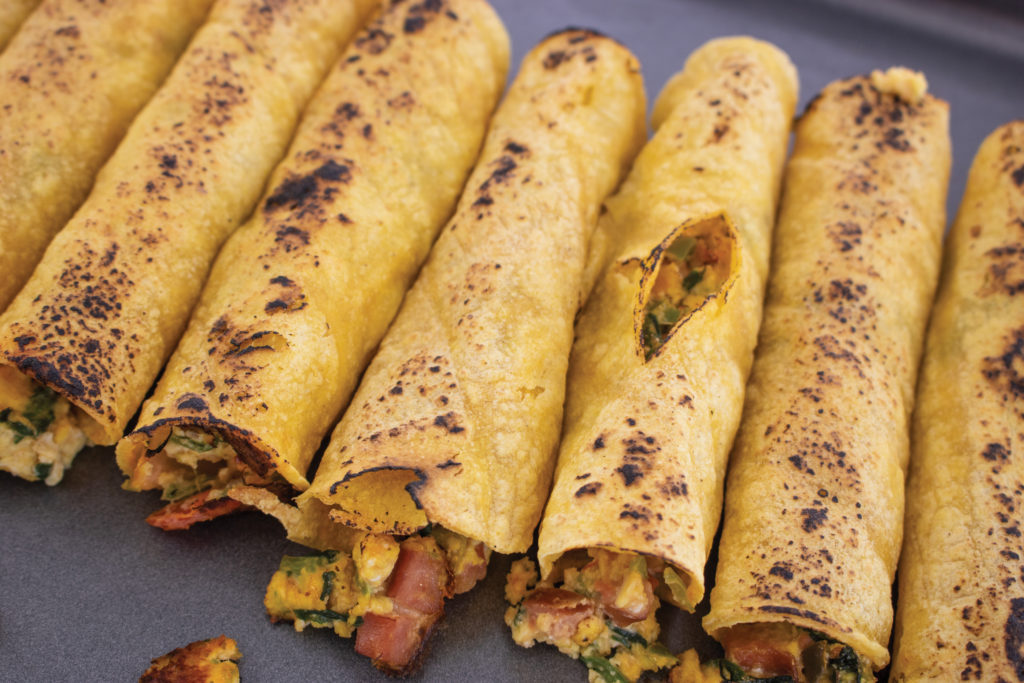 Friday
Fiesta Friday
Celebrate the end of the week with these Creamy Chicken and Spinach Enchiladas! Looking for more time to relax on Friday night? Try preparing these enchiladas ahead of time. Add sauce and bake for 25-30 minutes!
Creamy Chicken & Spinach Enchiladas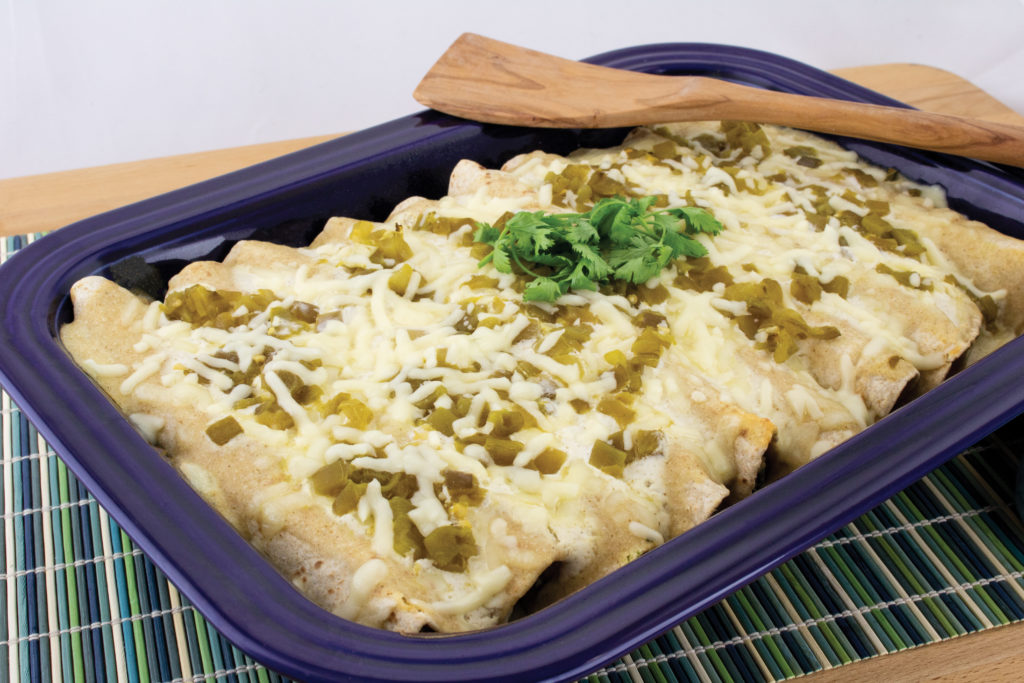 Does your family have a go-to themed dinner? Share your memorable meals with us by leaving a comment below!