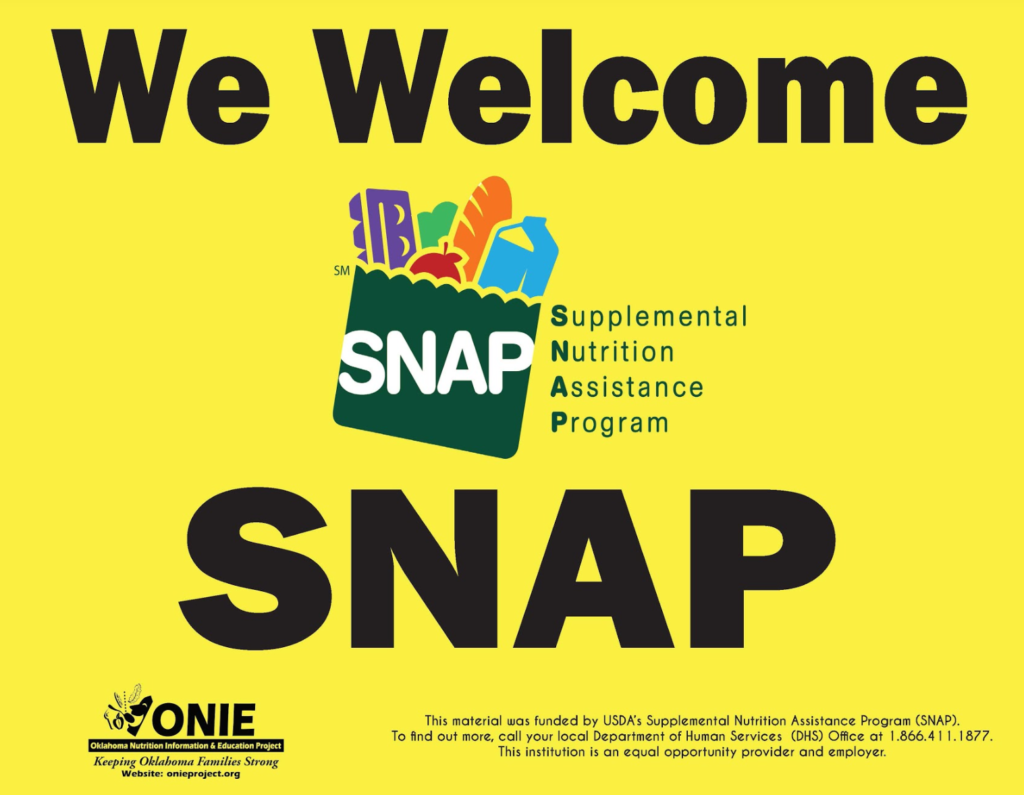 There are over 70 farmers markets and on-farm markets in Oklahoma that accept SNAP benefits. To accept SNAP at your local farmers market follow these steps:
Complete the USDA FNS application and submit the required paperwork depending on your market/farms ownership type.
Once you receive your FNS number eligible markets/farmers will receive a free, point-of-sale EBT machine from OK DHS.
Determine how your farm/market will administer its SNAP program and what type of script system will be used. Many of Oklahoma's SNAP-accepting farmers markets use the token system. Click here to learn more about accepting SNAP at a farmers market.
Promote the SNAP program at your market/farm! ONIE has many resources to help spread the word that your farm/market is welcoming SNAP benefits to Oklahoman families.
If you are interested in applying to accept SNAP at your farmers market or farm or would like to learn more about how ONIE can help promote your market SNAP program contact ONIE Project Community Outreach Specialist at Diana-prietomarquez@ouhsc.edu