Fall is here! While the days get shorter, families are busier than ever with school back in session. To save you time and worry, we put together fun and simple dinner ideas for Back-to-School weeknights. Join us from Meatless Monday and the way to Stir-Friday!
Tips & Ideas
Here are a few tips and ideas to keep in mind as you cook your way through the week.
Consider adding a meatless option at least one day each week. Here are a few reasons why:

Plant-based proteins are delicious and healthy! Compared to animal proteins, plant-based proteins have much less saturated fat and sodium. Eating more plant-based proteins can improve heart health and help with weight management.
Swapping animal protein with plant-based protein is a great way to decrease your grocery bill. Pound for pound, plant-based protein animal sources are less expensive than animal sources. These small changes can lead to big savings over time.
You may be wondering if this meatless option will allow you to meet your protein needs. Well, have no fear because complementary proteins are here! Proteins are made up of amino acids. Each plant-based protein has a different amount of essential amino acids. To make sure you get all the essential amino acids, incorporate both grains and legumes (such as beans and nuts) throughout the day. The amino acids in grains complement the amino acids in legumes to make up a "complete protein" with all the amino acids your body needs. Complementary proteins are an easy and low-cost way to meet your protein needs.
Here are some go-to examples of complementary proteins: rice and beans, hummus and whole-grain pita bread, and peanut butter sandwich on whole-wheat bread. Keep in mind, you don't have to eat "complementary proteins" in the same meal to get the benefits. If you have a handful of almonds at lunchtime, and a serving of rice at dinner, your body will use the amino acids the same as if you had eaten them at the same meal.
Enjoy cooking but dread the cleanup? Let's make the process easier for you. Take a look at our 'One Pot Wednesday' recipe below to make cleanup quick and painless! Would you like more one-pot or one-pan recipes? We can help! Check here for more One-Pot Wonders.
Do you live with picky eaters? It can be stressful trying to make sure that your kiddos are getting enough vegetables, but you're in luck! Our theme-night recipes are veggie-filled and you can easily swap or add your family vegetable favorites.

Tip: Buy produce that is in-season to save money. Here is a list of the in-season produce you can use in these recipes (September through November):

Bell peppers
Garlic
Mushrooms
Lemon

Click to view the Seasonal Produce Guide and to start shopping smarter!
Recipes
Leave it to dinnertime to bring us together at the end of a long and busy day!
Including theme nights in the dinner rotation can make meal planning easier and get the kids excited about dinner.
Meatless Monday
Let your usual enchilada meat take the evening off and dive into this black bean enchilada wonderland! This recipe is packed with lots of flavor from fresh cilantro and cumin, and a little spice from fresh jalapeños and chipotle pepper powder.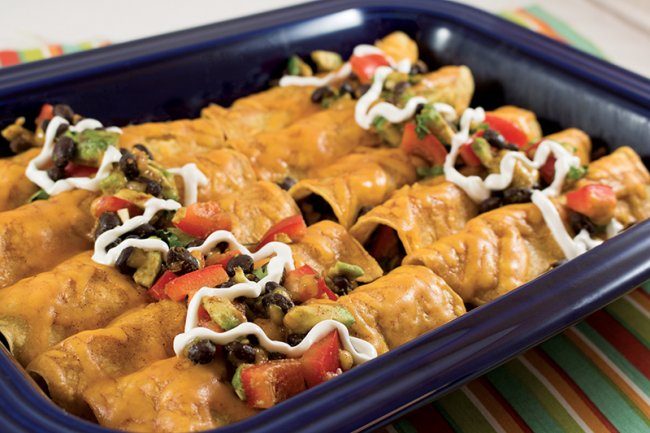 Taco Tuesday
If you find yourself wishing you had your own personal chef, well a slow cooker might be the next best thing! Take 10 minutes on Tuesday morning to chop and toss these ingredients into your crockpot. Go on with your day and let the crockpot do the work.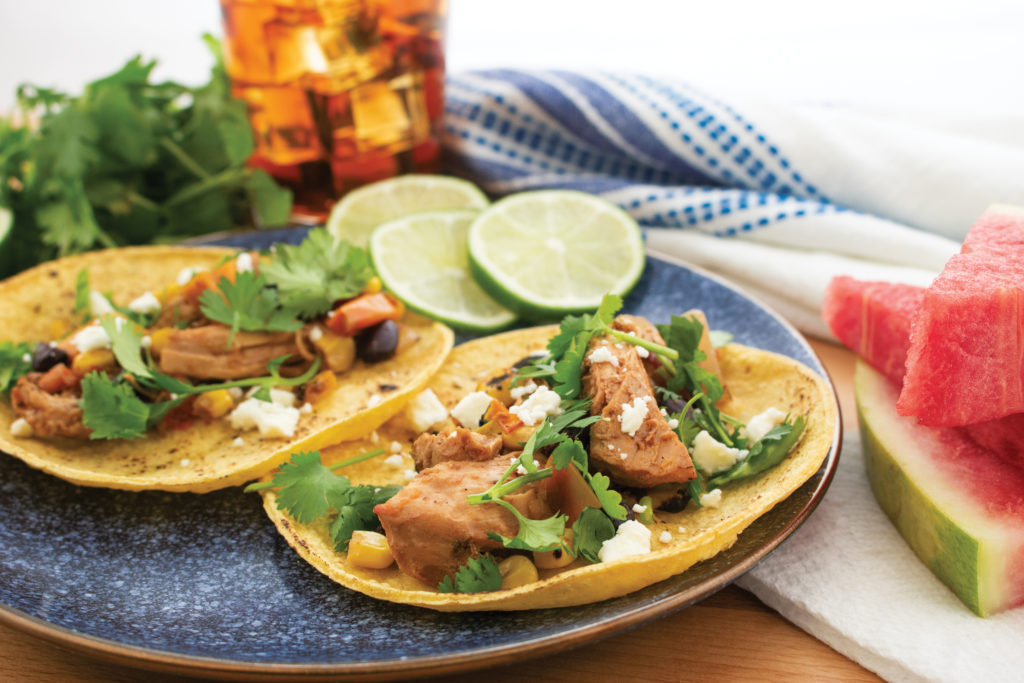 One-Pot Wednesdays
It's as easy as 1, 2, 3 … 4! This recipe provides an excellent opportunity to sneak in extra veggies and in only one pot and 4 simple steps. Don't be afraid to add in one of your favorites. The more veggies the merrier!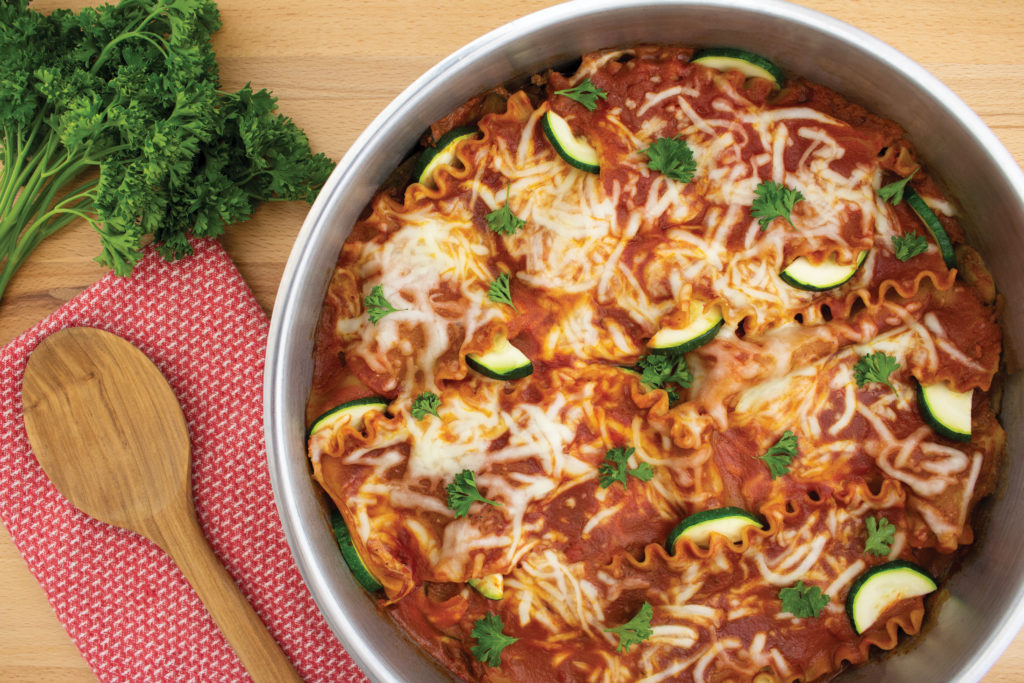 Pizza Night
Making your own pizza is a fun way to get the whole family involved and to make it your way! Plus, the topping possibilities are endless or you can keep it simple with our go-to Margherita pizza.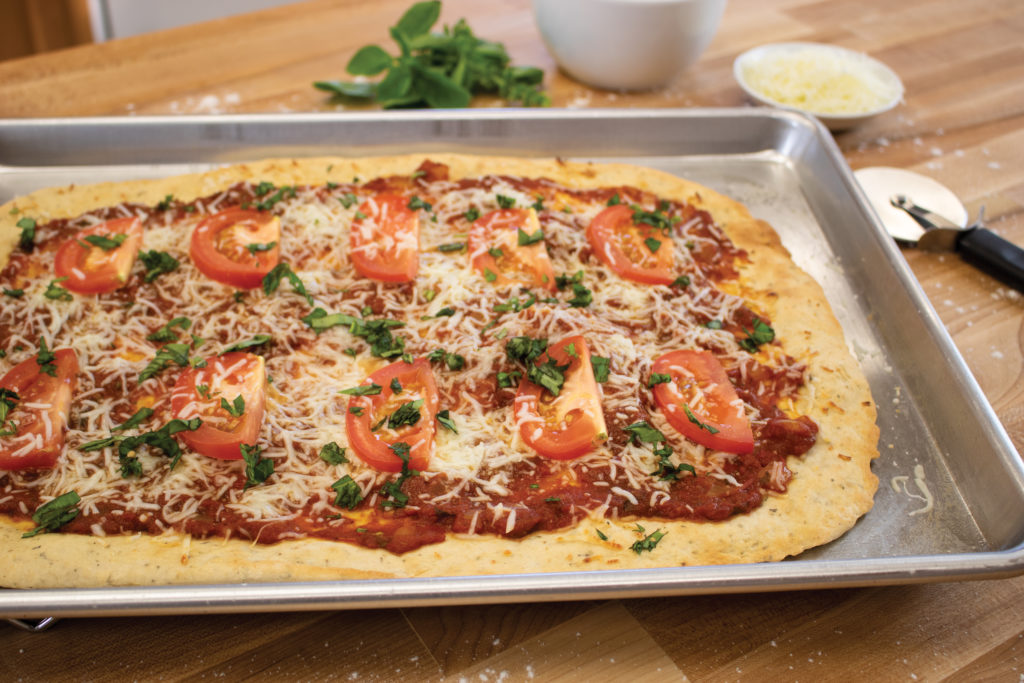 Stir-Friday
Stirrrrr-Friday! You made it to the end of the week. Stir-fries are a great way to clean out leftover ingredients or produce that you need to use before it's past it's use-by date. Easily swap the veggies and protein in this recipe with the ones you have on hand!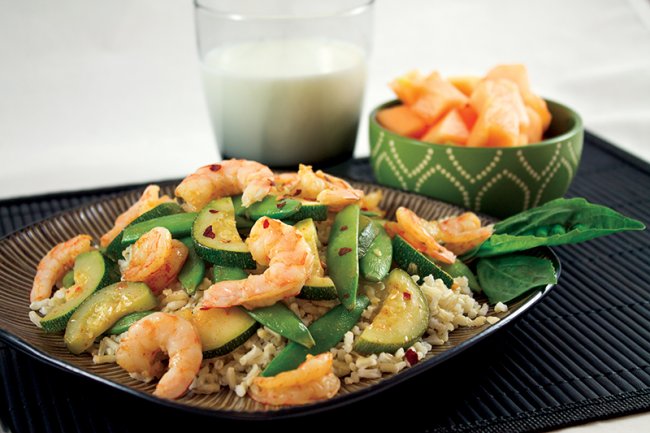 What are some of your family's go-to homemade meals on hectic school nights? Let us know by leaving a comment below.