Kale is in season! This dark green leafy vegetable is an easy way to add fiber, vitamins, and minerals to almost any dinner. It comes in a few varieties with curly kale being the most popular in stores and at farmers markets. Kale has a slightly bitter and peppery flavor that makes it a tasty addition to your plate.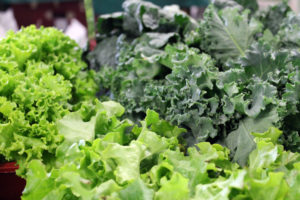 How to get started
If using whole kale leaves, start by separating the leaves from the stalk, known as "de-ribbing," by tearing or cutting. Massaging kale using a small amount of olive oil or water can help make it even tastier by reducing some of the bitterness. You can also find packages of pre-cut fresh kale to save you time. Avoid washing kale until it's time to prepare it.
Here are 5 simple ways to add kale to your dinner:
Sauté it!

One of the simplest ways to enjoy kale is by sautéing it with fresh herbs or spices. Try sautéing chopped kale in a skillet with olive oil, garlic, and chili powder.
Enjoy sautéed kale over rice or on the side.

Add it to pasta!

Add it into your marinara or creamy pasta sauce.
Add sautéd kale over pasta.
Mix it with hot, freshly strained noodles to slightly wilt it. Let cool & add dressing with the rest of your veggies for a tasty pasta salad!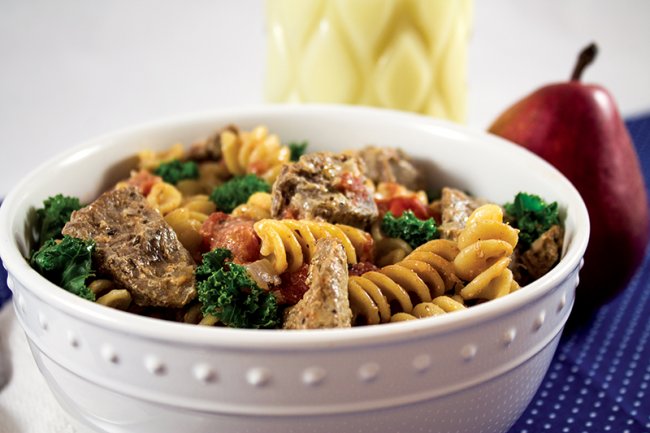 Roast it into chips for an easy side dish!

De-rib, roughly chop, and massage 1 head of kale in 2 tbsp of olive oil. Roast at 325°F for 25-35 minutes, until brown and curling at the edges. Mix halfway through. Toss with your favorite seasonings and serve!

Salad – as a main or a side dish!

De-rib, roughly chop, and massage 1 head of kale in the dressing of your choice. Involve the kids! Let them gently rub and toss the leaves.
Add any of your other favorite salad fixings; add a protein to make it a main dish, or serve it as a side.

Throw it into soup, stew or chili!

After prepping the kale, add it during the last 15 minutes of cooking to your favorite soup, stew, or chili.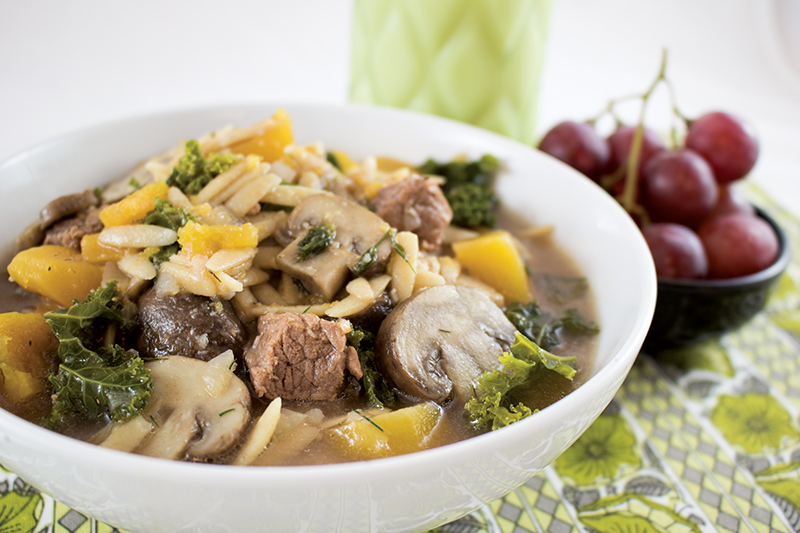 There you have it; 5 simple ways to add kale to your dinner. Hungry for more dinner ideas? Take a look on our easy-to-use recipe finder at onieproject.org/recipes. Use the search bar to find easy, tasty recipe ideas that your family will love.
Use our interactive map to locate where you can find locally grown kale at SNAP-accepting farmers markets. Have another way you love to use kale that we missed? Let us know in the comments below!